PAKIET SPORTOWY
Zostań w HL Hotel Lechicka i wygrywaj po mistrzowsku!
HL Hotel Lechicka specjalizuje się goszczeniu grup sportowców w każdej dyscyplinie oraz kategorii wiekowej.
Przyjechałeś do Poznania aby przebiec maraton, na turniej szermierki czy na zawody judo? A może wraz z zespołem bierzecie udział w mistrzostwach z siatkówki lub piłki ręcznej? Hotel Lechicka to miejsce dla Was! Zrelaksujcie się w naszej saunie oraz na basenie, a rano skorzystajcie z przepysznego śniadania w formie bufetu.
Nasz hotel regularnie gości również zespoły szachistów, grup brydżowych oraz szermierzy. Oferujemy darmowy parking, zarówno dla samochodów osobowych jak i autokarów. W naszym obiekcie znajduje się ponad 200 miejsc noclegowych, a więc na pewno znajdziecie tu dla siebie miejsce.
Hotel Lechicka zaprasza wszelkie grupy sportowe, które szukają noclegu i relaksu po ciężkim dniu fizycznych zmagań. Znajdujemy się w spokojnej okolicy Poznania, w bliskiej odległości do pięknego Rezerwatu Przyrody Żurawiniec. W promieniu 4 kilometrów znajdują się liczne ośrodki sportowe, hala sportowa oraz baseny Uniwersytetu im. Adama Mickiewicza.

Dla spragnionych rozrywki, w odległości 500 metrów znajduje się XIX-wieczny fort, a w nim możliwość nie tylko zwiedzania, ale również wzięcia udziału w laserowym paintballu.
HL to hotel dla najbardziej wymagających sportowców!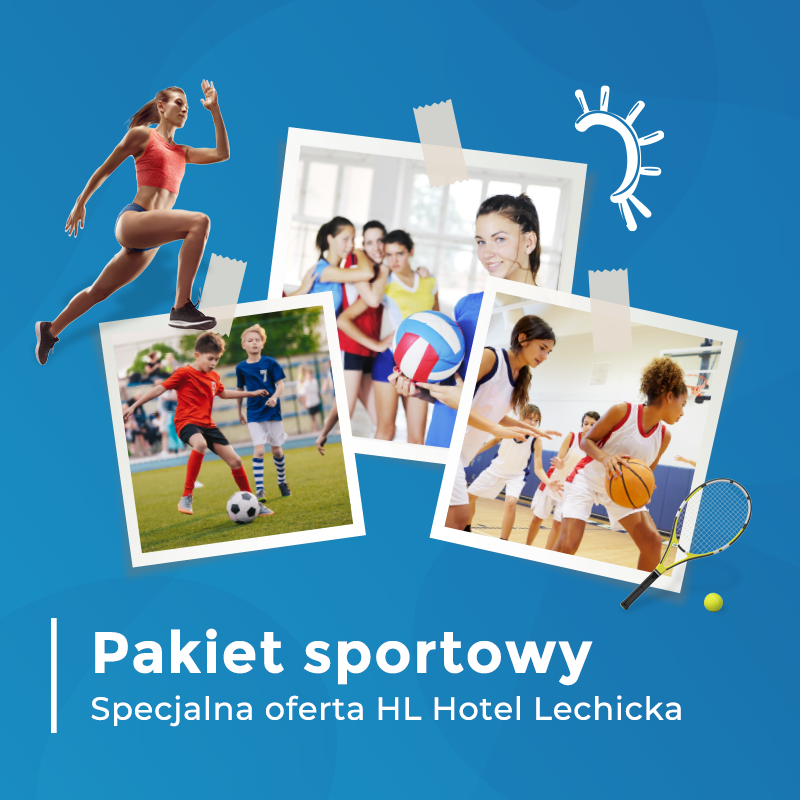 Grupom sportowym oferujemy specjalny "Pakiet Sportowca"*:
- pakiety ze śniadaniem w formie bufetu oraz serwowaną obiadokolacją**
- bogate i smaczne wyżywienie dostosowane do wymagań opiekunów
- ogromny obiekt z 200 miejscami noclegowymi
- standard 3 gwiazdkowy
- basen do dyspozycji gości***
- możliwość bezpłatnego zaparkowania samochodu oraz autobusu
*szczegółowe warunki dot. oferty są rozpatrywane indywidualnie
** ceny na podstawie bieżących kalkulacji, moga ulec dostosowaniu do sytuacji rynkowej.
Zapraszamy do składania rezerwacji grup sportowych.
Tel: +48 697 900 213
recepcja@hotel-lechicka.pl